Welcome to Anchorage Northside!
Northside Church is happy to share that our church home has re-opened for services. The building will be open from 9:30 a.m.-12:30 p.m. with worship beginning at 11 a.m. and lasting for approximately one hour. Pastor Jim John continues the Shine series, looking at the Church in Corinth. Join us for in-person or Facebook worship this Sabbath and have your Bibles ready!
In-person services does not include Sabbath School; please visit our Resource page for service and online options. Previous Sabbath Services are available for viewing on the church Facebook page.
---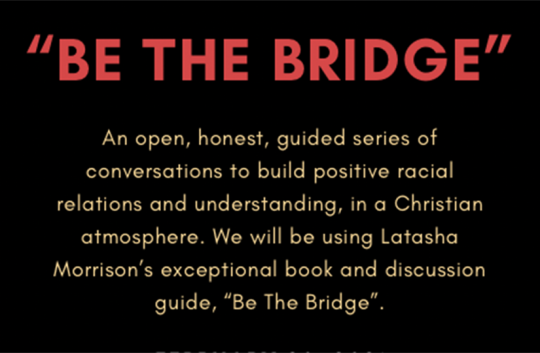 A new ministry of Anchorage Northside, Be The Bridge explores how followers of Jesus can help heal racial divisions and move towards reconciliation. Click here for more information or email Pastor Jim.
---
 "Give us today the bread that does not run out."  Matt. 6:11
 - Jim
Pastor Jim John
Alaska Conference of Seventh-day Adventists
Anchorage Northside Church
503-857-3118